Allen Carr's Easyway Client Waiting Room
Online Seminars
On the day of your seminar, please arrive 5 minutes prior to the start time to allow time to connect and ensure that everything is working – enter your name and click "Enter Waiting Room".
If you have not already installed the VSee software then follow the onscreen instructions and it will take under 1 minute to install.
Any questions?
We at Allen Carr are here to support and help you so if you have any questions then chat with a consultant online now or call us on +44 (0) 208 944 7761.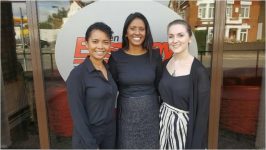 Best wishes,
Monique, Joan and Indi.
Global Reception Team
Allen Carr's Easyway To Quit Smoking.