A New Beginning & 20% Off
[IS_FirstName] 20% off special offer
This fantastic offer has limited places and it is available until [IS__Webinarofferexpirydate date_format="l jS F Y"]
So why not book now? or call us on 020 8944 7761.
We look forward to welcoming you soon.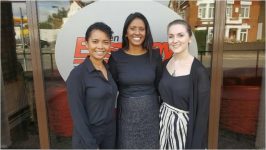 Best wishes,
Monique, Joan and Indi.
Global Reception Team
Allen Carr's Easyway To Quit Smoking.
Watch Video 6 – The Magic Button are you READY?


We want to thank you for watching "A New Beginning" up to this point. Now for the exciting bit.
Two ridiculous offers and a big question "ARE YOU READY for the magic button?"