Hi [IS_FirstName] – Any questions?
We hope you are enjoying the video. We at Allen Carr are here to support and help you so if you have any questions then talk to a consultant on line now or call us on +44 (0) 208 944 7761.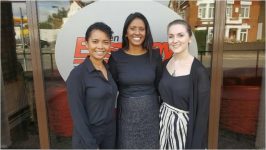 Best wishes,
Monique, Joan and Indi.
Global Reception Team
Allen Carr's Easyway To Quit Smoking.
Watch Video 5 – Can it REALLY be easy?



In this installment of "A New Beginning" Colleen will explain more about Allen Carr's Easyway Method.
She'll introduce you to some people who say "Yes it can really be easy to quit" along with some celebrity "secrets".