[IS_FirstName] 10% Off A Seminar This Week
Special offer
This week we are pleased to be able to offer you a 10% discount if you are in the UK.
Offer ends on [IS__WebinarAdditionalOfferExpiryDate date_format="l jS F Y"]
So why not book now? or call us on 020 8944 7761.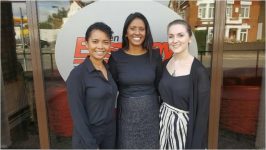 Best wishes,
Monique, Joan and Indi.
Global Reception Team
Allen Carr's Easyway To Quit Smoking.
Watch Video 3 – How Big Tobacco Manipulates Smokers


In this installment of "A New Beginning" Colleen looks at how Big Tobacco manipulates smokers, targets youngsters, and the part Hollywood has played in the process.