Hi [IS_FirstName] – Any questions?
We hope you are enjoying the video. We at Allen Carr are here to support and help you so if you have any questions then talk to a consultant on line now or call us on +44 (0) 208 944 7761.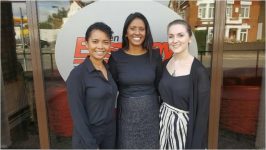 Best wishes,
Monique, Joan and Indi.
Global Reception Team
Allen Carr's Easyway To Quit Smoking.
Watch Video 2 – The Tobacco Industry's Dirty Tricks



 In this installment we take a look at how tobacco companies employ dirty tricks to keep smokers hooked and establish in whose interest it is that you continue to smoke.