Any questions?
We hope you are enjoying the video. We at Allen Carr are here to support and help you so if you have any questions then talk to a consultant on line now or call us on +44 (0) 208 944 7761.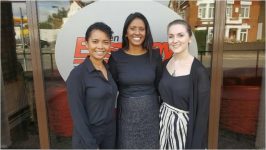 Best wishes,
Monique, Joan and Indi.
Global Reception Team
Allen Carr's Easyway To Quit Smoking.
Watch Video 1 – The magic button



In this episode we introduce you to your host for the series Colleen Dwyer, Senior Facilitator at Allen Carr's Easyway.
She will tell you a little about herself, the method and what is coming up.